Travel is one of the biggest contributors to a company's carbon footprint
Set science-based
sustainability targets
Utilize the industry's most advanced carbon emissions calculation methodology
Secure executive stakeholder buy-in
Track progress with a data-driven strategy and advanced, multi-source dashboards
Cut company-wide carbon emissions
Leverage our four-step approach to building a sustainable travel program
73%
of travel buyers have a sustainability manager, but only 39% interact with them on a regular basis.
*Source: BCD Travel buyer survey
Make travel an asset to your sustainability strategy
There is no denying the impact that business travel has on the environment, and it goes far beyond air travel emissions alone.
We understand that the future of business travel is sustainable travel, but that sustainability managers may have limited insights into the levers they could apply to reduce the overall footprint of the travel program.
Through an optimal mix of advanced business intelligence, supplier management, and Traveler Engagement strategies, Advito's experts can help you take concrete steps to become a more sustainable organization – starting with the travel program.
Starting with the data, we'll build a strategy designed to reduce travel demand, decrease emissions, find the right suppliers, and galvanize your travelers.
Let insights be the building blocks to move you forward.
Support your organization's ESG goals – from building sustainability into your travel and expense policies to contributing to your company's diversity, equity & inclusion (DE&I) strategy – Advito is here to help.
Set aggressive sustainability targets and work towards your goals with the most accurate picture possible of your business travel emissions. GATE4 – Advito's proprietary emissions calculation methodology – coupled with our advanced analytics and dashboards will provide a robust foundation for your strategy.
Discover the most carbon-efficient air travel routes, aircraft types, and hotel properties in your key markets. Advito can help you include the most sustainable suppliers in your program and promote those suppliers to your travelers, ensuring that your partners contribute to your overall sustainability goals.
ISO-certified GATE4 methodology
GATE4 is the first methodology to provide robust reporting across air, hotel, rail, and car, on a global and market level.
GATE4 also takes into account multiple components not included in standard carbon reporting, such as country-level electricity mix and carbon intensity, passenger to freight ratios, aircraft type, hotel eco-labels, amenities, rail operators' individual sustainability initiatives, and more.
Now you can influence sustainable booking behavior with GATE4 emissions figures displayed at the point of sale in the air search results in Concur Travel. Contact us to learn how this solution can benefit your sustainable travel program today.
Measuring beyond emissions
When integrating sustainability into your travel program, one of the biggest challenges is continuing to provide value and comfort to your travelers.
With Advito's dynamic Traveler Wellness dashboard you can monitor key friction points including frequency of weekend travel, length of trips, and routes requiring layovers to ensure your program isn't evolving at the expense of your people. Drill down into your different traveler populations, your road warriors, frequent travelers, and occasional travelers, to pinpoint trends affecting each group.
With this data at your fingertips, you can create the right employee engagement communications to keep them engaged in achieving your goals.
From creating educational material on your company's sustainability initiatives to building a change management campaign to help employees adopt new processes –  no matter your goals, we'll help you educate your employee to make the best choices, every step of the way.
"Our travelers are excited to contribute to the success of our sustainability initiatives. And even more importantly, our early transition to Virtual Collaboration has allowed for business continuity as employees shift to working from home during the COVID-19 pandemic. It has ensured that our employees can conduct business safely and stay healthy, and that's the most important thing we could ask for."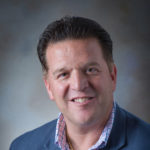 Mauro Ruggiero
Director of Global Travel,
Finastra
"Our partnership with Advito has been a crucial component of work in aligning the Microsoft travel program with our corporate sustainability goals. The team was a joy to work with, bringing essential new insight while being both flexible and patient as we navigated these complex challenges together."
Julia Fidler
Senior Sustainability Program Manager, Microsoft
Speak with an Expert
Whether your goal is to understand your air travel footprint, build the optimal ground supplier portfolio, discover your hotel negotiation leverage, develop a communications plan, or to decrease carbon emissions – Advito is here to help you succeed.