The T&E ecosystem is incredibly complex
Are you confident you've got the right processes and goals in place?
Gain a holistic picture of your program
Bring in third-party data sources and learn how that data can and should drive the strategy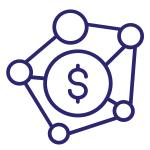 Simplify to save time and resources
Setting program goals and defining a strategy to achieve those goals is
time-consuming.
Optimize processes and workflows
Ensure that all the pieces of your travel program work together to drive the results you're looking for
Learn how travel supports organization-wide business goals
Travel managers are in a challenging role. They need to engage the right external suppliers and internal stakeholders to align travel with company-wide goals, while also utilizing the right data to achieve their own KPIs and prove the value of their program.
A travel program impacts several different areas of an organization. All of the stakeholders involved within the T&E ecosystem – from procurement and travel, all the way through to payment, expense, and reporting – must be aligned to drive savings for the travel program and improve business processes across the entire company. Eliminating inefficient steps can be difficult without a holistic picture of the entire ecosystem, and that is where Advito's end-to-end consulting experts come in.
Transform your business
travel program
Travel has changed significantly – it's the perfect time to reset your program.
Advito's experts can help you determine your goals, define a strategy, and build an implementation roadmap – from ensuring your employee's health, safety, and security are organizational priorities with our Traveler Security Program Assessment to reviewing the air, hotel, Traveler Engagement, sustainability, payments, or ground component of your program. We will conduct a deep-dive analysis of your program data, and present concrete recommendations for success.
Calculate your potential savings now
Our approach drives results. Achieve incremental savings and prove the value of travel.
During a traveler's journey, they will touch countless departments within your organization, like HR, securities and risk, and finance, just to name a few.
Your travel program is the same, a multifaceted function where all parts need to work together towards achieving your goal. Advito's end-to-end consulting experts can look at all steps in the trip workflow, assess the gaps, and find opportunities to make positive changes.
Let insight be the building blocks to move you forward.
No matter what your objective, a program assessment can help you:
Identify any potential gaps and opportunities in your current architecture
Outline areas for business practice improvement and process efficiencies
Align travel program goals with department and company goals
Build relationships with multiple stakeholders
Drive end-to-end optimization across the entire organization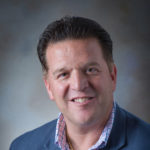 "I have a small team, but even a large team wouldn't have had Advito's expertise. I needed their help." 
Mauro Ruggiero
Global Travel Director, Finastra
Speak with an Expert
Whether your goal is to understand your air travel footprint, build the optimal ground supplier portfolio, discover your hotel negotiation leverage, develop a communications plan, or to decrease carbon emissions – Advito is here to help you succeed.