Committed to elevating corporate travel programs
We work with the world's largest companies to transform their travel programs – optimizing spend and creating engaging traveler experiences.
We arm travel managers, procurement leaders, and other key stakeholders with the tools to create safe, sustainable, and future-fit travel programs.
We strive to:
Simplify complexities
Reduce travel's environmental footprint
Drive return on investment
Increase traveler satisfaction
Advito was founded in 2006 as the consulting arm of the global travel management company, BCD Travel. We were born out of a desire from clients for valuable, independent advice to help their organizations streamline and optimize the increasingly complex sphere of corporate travel.
Since then, we have continuously delivered objective consulting services and a highly customized approach. As the innovators of cutting-edge offerings like Dynamic Performance ManagementTM and Traveler EngagementTM, we are committed to helping clients prove the value of travel and elevate their business travel programs.
For more than 15 years, Advito has served the world's leading companies across a diverse range of industries including technology, life sciences, finance, business consulting, manufacturing, apparel, aerospace, FMCG, and more.
300+ annual client engagements
95% client retention rate
5-15x return on investment
$5B in annual managed air spend
40,0000 annual hotel RFPs
55 consultants and analysts from around the world
April Bridgeman
Managing Director and Senior Vice President, Hotel Solutions
April Bridgeman is the SVP, Hotel Solutions, and the Managing Director of Advito. She leads the team behind the company's hotel offering—Stay by BCD Travel™.
Lesley O'Bryan
 Principal and Senior Vice President
Advito
As Senior Vice President and Principal, Lesley O'Bryan leads Advito. She specialized in driving integration and efficiencies for corporate programs.
Olivier Benoit
Principal and Vice President, Global
Air and Intelligence & Analytics Practices
As Principal and Vice President for Advito, Olivier Benoit sets and executes the direction for the global air practice and the intelligence & analytics practice.
Karen Lewis
Vice President, Revenue & Resource
Optimization
As Vice President of Revenue & Resource Optimization, Karen oversees Advito's client assignments, understanding and aligning each engagement with the right consulting team.
Laura Kusto
Vice President
Global Hotel Practice Lead
Laura Kusto is Vice President and Global Hotel Practice Leader for Advito and Stay by BCD Travel. She leads a global team of consultants in delivering innovative hotel solutions.
Matthew Patterson
Senior Director, Client Relationship Management
Matthew Patterson is the Senior Director of Client Relationship Management for Advito, responsible for overseeing key engagements with clients and prospects.
Shelley Fletcher-Bryant
Senior Director, Client Relationship Management
As a Senior Director of Client Management for Advito, Shelley oversees engagements with clients and prospects that help deliver ROI and optimize travel programs.
Kelly Ellis
Global Practice Area Lead, Traveler
Engagement
As the Traveler Engagement Practice Leader, Kelly works with travel managers to identify program opportunities and develop innovative marketing strategies.
John Trigg
Senior Director, Intelligence & Analytics Practice
As the Senior Director and Global Practice Leader for Intelligence & Analytics, John orchestrates the development of our internal and customer-facing applications.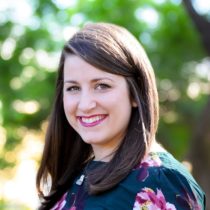 Erin Singleton
Senior Director, Marketing
Erin Singleton is the Senior Director of Marketing for Advito. She designs and executes strategic initiatives across a wide range of marketing disciplines.
Claire Ollivier
Senior Director, APAC
As Senior Director of Solutions Consulting, Claire leads Advito and Hotel Solutions development in the Asia Pacific region.
Speak with an Expert
Whether your goal is to understand your air travel footprint, build the optimal ground supplier portfolio, discover your hotel negotiation leverage, develop a communications plan, or to decrease carbon emissions – Advito is here to help you succeed.